Lexan Protection Barriers for Front Line Workers
We are now producing and installing clear Lexan barriers to help protect workers who are unable to practice social distancing. While a barrier can not guarantee a complete defense against the COVID-19 virus, they can reduce exposure:
"When someone coughs or sneezes they spray small liquid droplets from their nose or mouth which may contain virus. If you are too close, you can breathe in the droplets, including the COVID-19 virus if the person coughing has the disease."
~World Health Organization
When Social Distancing Isn't Possible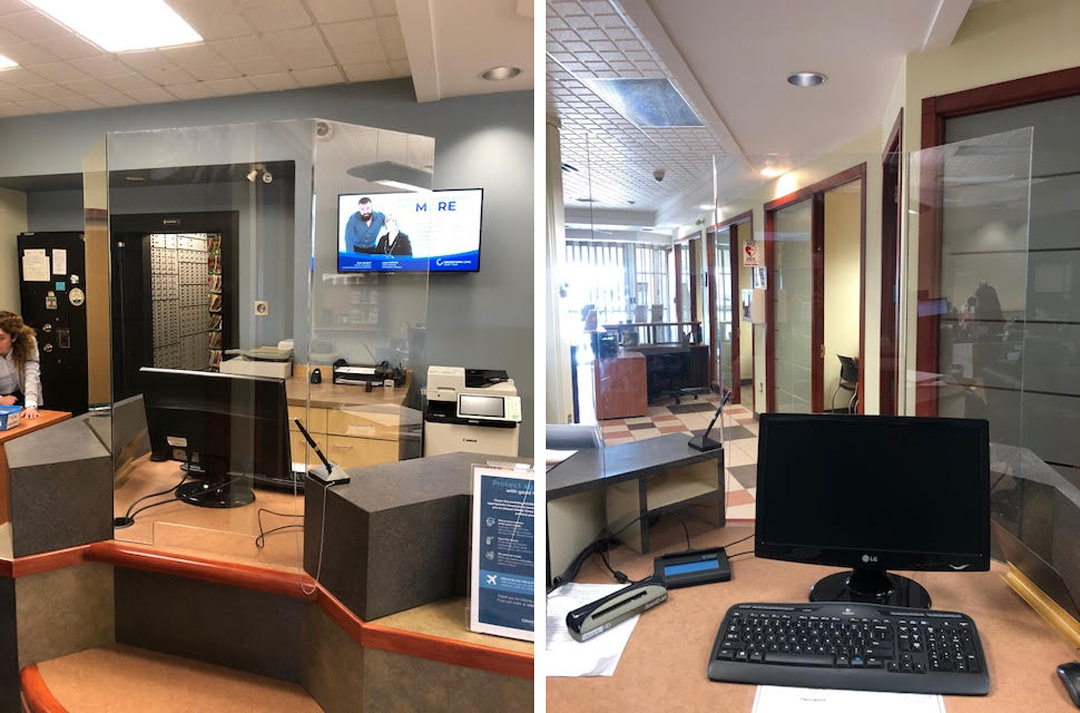 Social distancing is still the best way to defend against the Corona Virus and flatten the curve. But if you or your workforce provide essential services and can't stay at home, installing a physical barrier reduces the chance of droplets from someone's cough or sneeze reaching you directly, and can play a beneficial role in an overall prevention strategy that includes frequent hand washing, avoiding touching your eyes nose and mouth, regularly disinfecting surfaces and social distancing when it is possible.
For more information on the Corona Virus Disease (COVID-19) and how to prevent it, you should consult the Government of Canada website.
Why Lexan Barriers?
Good visual clarity
almost unbreakable (same material safety glasses are commonly made out of)
doesn't shatter into sharp pieces like glass
To inquire about installing barriers for you or your workforce, please contact us.